Home Page
Subscribe to posts
Tween Book Club
 Thursday, April 9th @ 4:00pm in the Classroom
Ages 8-12
Copies of the book available at the Youth Services Desk.
Nicky has freckles—they cover his face, his ears, and the whole back of his neck. Sitting behind him in class, Andrew once counted eighty-six of them, and that was just a start! If Andrew had freckles like Nicky, his mother would never know if his neck was dirty.
One day after school, Andrew works up enough courage to ask Nicky where he got his freckles. When know-it-all Sharon overhears, she offers Andrew her secret freckle juice recipe—if he pays. Andrew is desperate and feels it's worth it. At home he carefully mixes the strange combination of ingredients. Then the unexpected happens...
Did you miss out on Renaissance dancing a couple weeks ago? Did you come and enjoy it so much you would like to do it again? Well rejoice! The SCA will be here tomorrow from 6-8 to do another Renaissance dance tutorial! It's a lot of fun! Don't believe us? Check out the video on our page! Don't miss out!
Oh, we're excited about this one! It's designed as a therapy outreach program for our special needs friends, but everyone is welcome to join us! The zoo will bring 3 animals that we'll learn about and get to touch!
Twisted Stitches meets tomorrow at 1pm. David can help you with knitting, but you're welcome to bring any kind of handwork!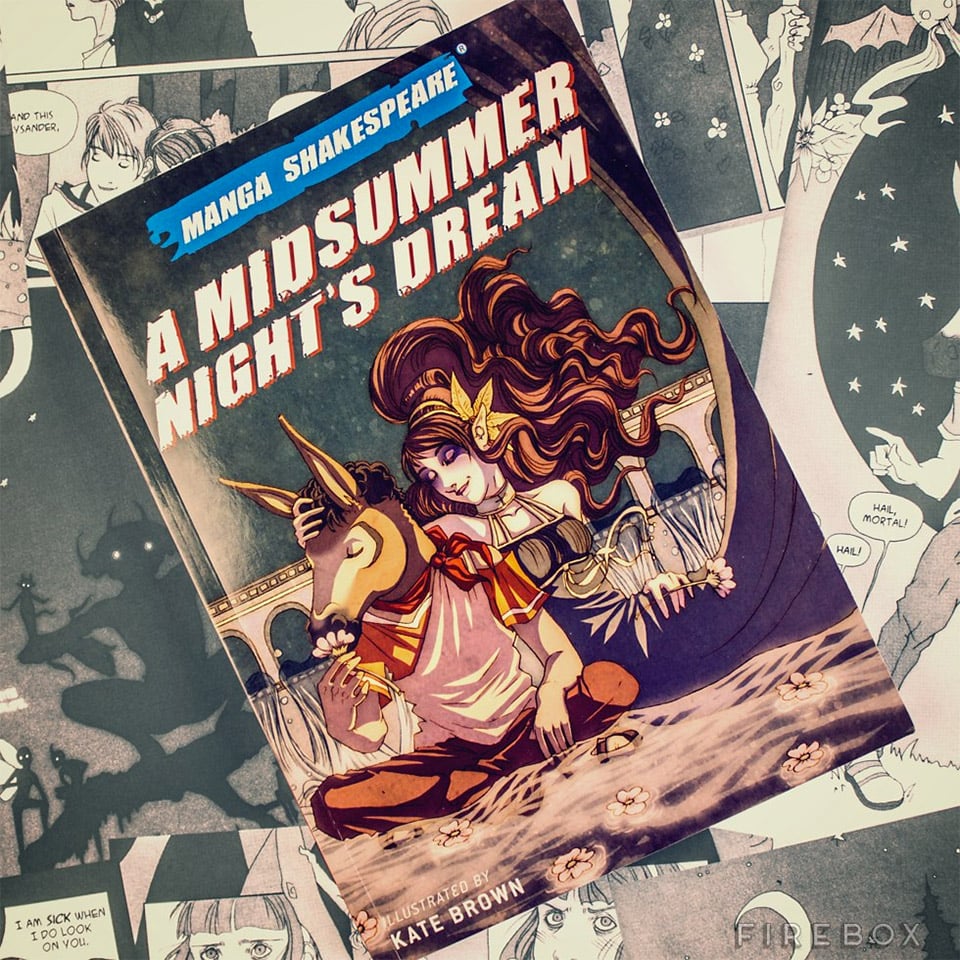 Thursday, April 23rd @ 4:00pm
Copies of the book available at the Youth Services Desk.
The latest in the breakout series 
Manga Shakespeare
, introducing teens to a new kind of Bard.
In one of Shakespeare's funniest, most enduring stories, meddling fairies create unexpected love triangles among a group of teenagers. Hermia is in love with Lysander. Demetrius is in love with Hermia. Helena is in love with Demetrius. Add to the mix Puck, a fairy with a powerful love potion, and chaos is sure to follow. Now everyone's in love with Helena, Hermia is hopping mad, and the fairy queen Titania is in love with a man with a donkey's head! Using the style and visual language of manga, Kate Brown transforms Shakespeare's world into something new and vibrant. It's the perfect introduction to Shakespeare's work for reluctant readers and manga fans alike.